Firstly, Let us thank you for taking the time to come onto the show with us. We appreciate your time and willingness to share your wisdom with our community.
For us to give you the very best opportunity to get noticed by being our guest, we wanted to share some best practices for a podcast, and to make sure that you have links to the studio we use on Riverside.
What we will talk about:
The target audience for the podcast is the business owner who wants to unlock value in their business quickly and cost-effectively using PR.
The whole podcast is only 20 minutes on the air, so we'll not discuss life stories but get to the key points quickly.
Equipment:
Although this is a podcast, I do record and publish both audio and video. This is because Youtube is the second-largest search engine and the second most popular platform for podcasts after Apple.
If we're going to go public, give yourself the best audio and video that you can. These we can't adjust after the recording.
Environment:
- quiet place i.e. not a distraction to you or the microphone
- front light i.e. not behind you.
Google Chrome:
The platform we use is called Riverside.fm and it only runs on Chrome. If you don't have that yet, here is the download to
Chrome.
It is also possible to access Riverside on your phone or iPad. That's not ideal as it's harder to get your microphone connected but it does still work using Bluetooth.
Riverside.fm
Every recording takes place in our online studio.
TO GET TO TheUnNoticed STUDIO CLICK THIS LINK -

-
UnNoticed
This is what it will look like:
Riverside Recording Studio:
Step 1: Fill in your details - [and if you don't have headphones remember to click that option, and the app will remove the echoes].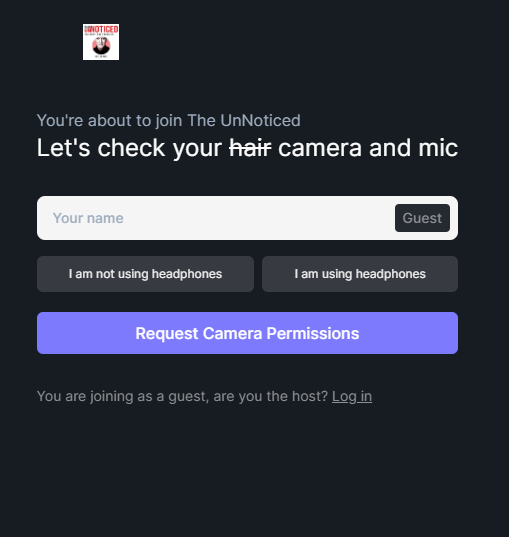 Step 2: Start the recording
- You will be directed to the recording studio page where the host will be waiting for you.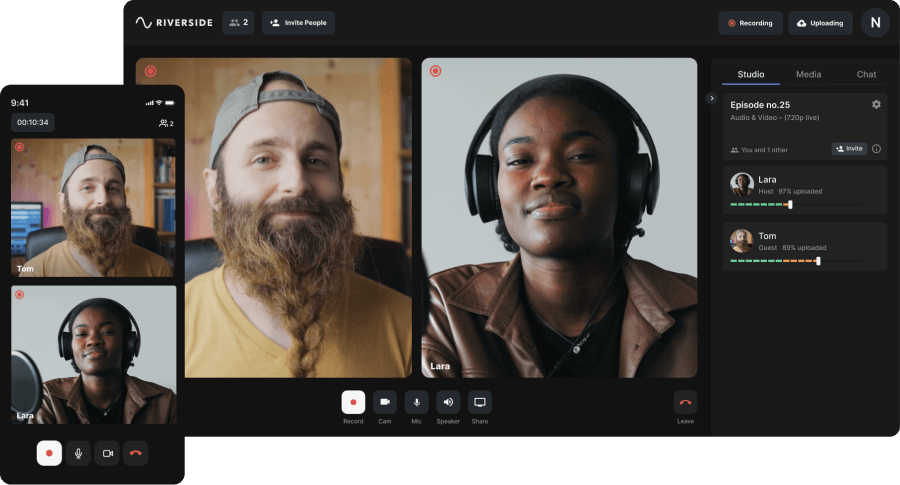 At the end of the session remember to leave the browser open long enough for the files to upload.
And here is how it looks when we're done.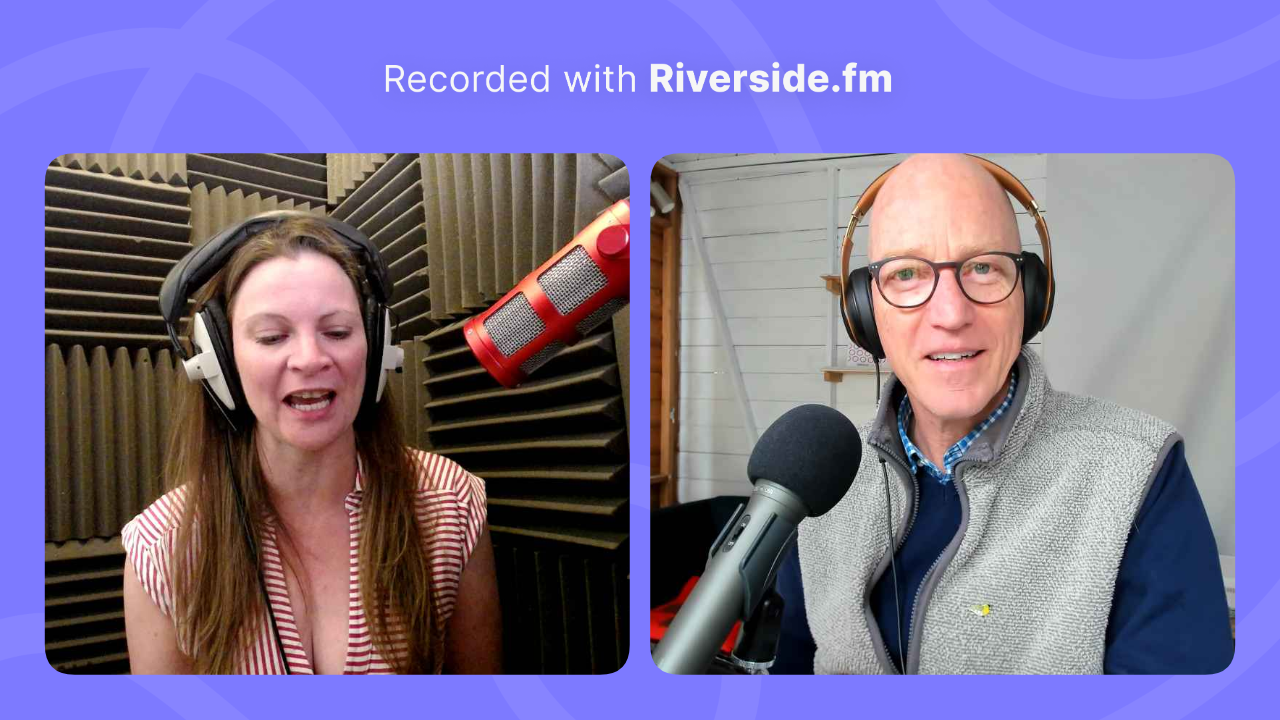 With thanks to: Anna Parker-Naples for showing headset, mic, well lit and even with acoustic padding (that part isn't necessary).


The Session:
The total session is only sixty minutes in total. We don't send questions in advance because we like to keep this as conversational as possible. This is how we run it:
Twenty minutes will be spent talking about the background of the guest and aligning the topics with the show's editorial mission.
Twenty minutes recording: - the central questions we want to address are:
- How do you help entrepreneurs to get noticed?
- How do you get your own business noticed?
- Where can the unnoticed entrepreneur contact you?
Twenty minutes of post-recording conversation to discuss any matters arising.
A key point to remember is that we don't record additional time and edit down to twenty minutes; this means the guest should be intentional with their thoughts. Our audience is the fellow entrepreneur for whom time is their greatest asset; we aim to respect that across the entire production chain of the show.
Finally:
We have an opportunity to reach entrepreneurs who otherwise would never have access to you and your insights. Let's have fun and share openly, respecting the time and attention of all those who may listen and above all adding value. That is the best way for everyone to benefit from taking part in the show.
Emergency Contact:
In the event of a last-minute issue email guest@theunnoticed.cc or SMS/WhatsApp +44 7717 729625
Thank you for coming onto the show.
Keep on communicating!