We're on a mission to help entrepreneurs to get noticed, and to connect with one another; and so of course we've got merchandise to show off.
This is on our Etsy store, and is made as "print on demand" - which is better for the environment but also means that you can order just what you want when you want it.
If you don't see what you like - then do just let me know and we'll design something especially for you.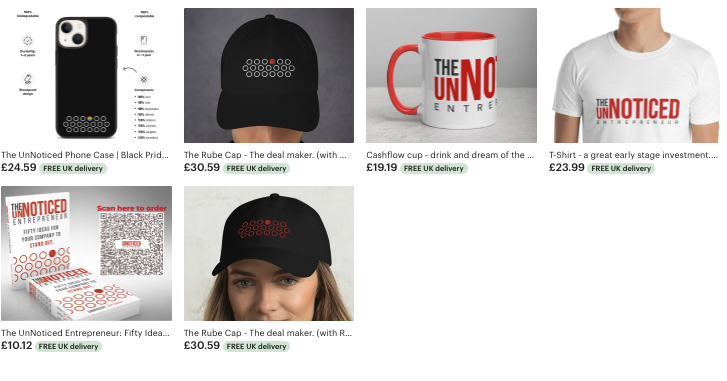 To visit the Etsy store just click Shop