A seasoned executive, board member, advisor and company leader, Ali Wing recently served as the CCO of Bright Health before joining Oobli as CEO. Ali's career has spanned consumer goods, retail and technology as a brand leader at companies including giggle and NIKE.
Ali also serves as an independent Director for Casey's General Stores and Worldwide Orphans. Ali is a customer-centric executive with a track record of entrepreneurship, brand strategy and growth leadership.
On Oobli in Ali's words: I've spent my career at the intersection of technology and healthy living, working on ways to solve big consumer problems.
So when Jason and his investors approached me to partner with him in commercializing Oobli, I jumped at the opportunity.
Why?
Because sweet proteins may be the most disruptive solution for rehabilitating our modern food system that I've ever seen. Delicious, great for the planet, affordable, plus a sweets health game-changer. Who knew protein could do more than build muscle. Sweet tooth, meet sweet proteins!"
---
Related Episodes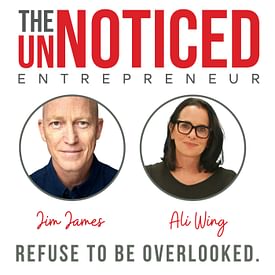 Would you like to know the secret to launching a successful business? Do you want to know how Ali transformed Oobli's dream into reality? In this episode, we'll reveal her journey and share with you valuable tips that will help you on your own entrepreneurial voyage. So join us as we uncover the un...