Dean Mercado, Founder and CEO of Online Marketing Muscle® and #1 Best Selling Author of "The MINDstretch: 49 Inspiring Insights For Business Breakthroughs," is a spirited entrepreneur at heart and loves the fact that he controls his own destiny!

Throughout Dean's professional career, spanning 4 decades, he has served in a multitude of roles — all seeming to revolve around two of his passions, marketing & technology. He lives, loves, and breathes this stuff, so it seemed a natural fit to delve into the Internet Marketing arena.

Through marketing coaching & consulting with Online Marketing Muscle®, Dean Mercado has helped numerous business professionals and entrepreneurs leverage the power of Internet Marketing to creatively market themselves and gain a competitive edge. Dean's business-building creativity and practical, yet cutting-edge marketing prowess have given many small businesses a fighting chance for survival.
---
Related Episodes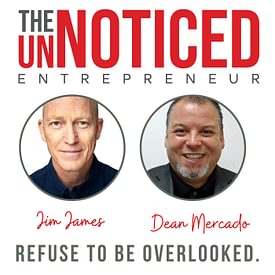 Do you often find yourself lost in the entrepreneurial world, unsure of which steps to take next? Business expert and Founder of Online Marketing Muscle , Dean Mercado , shares his unique and transformative 'Clone the Owner' methodology, designed to help entrepreneurs like you, chart a course to su...